New Mikado Sushi
525 6th Ave, New York, NY 10011
Order now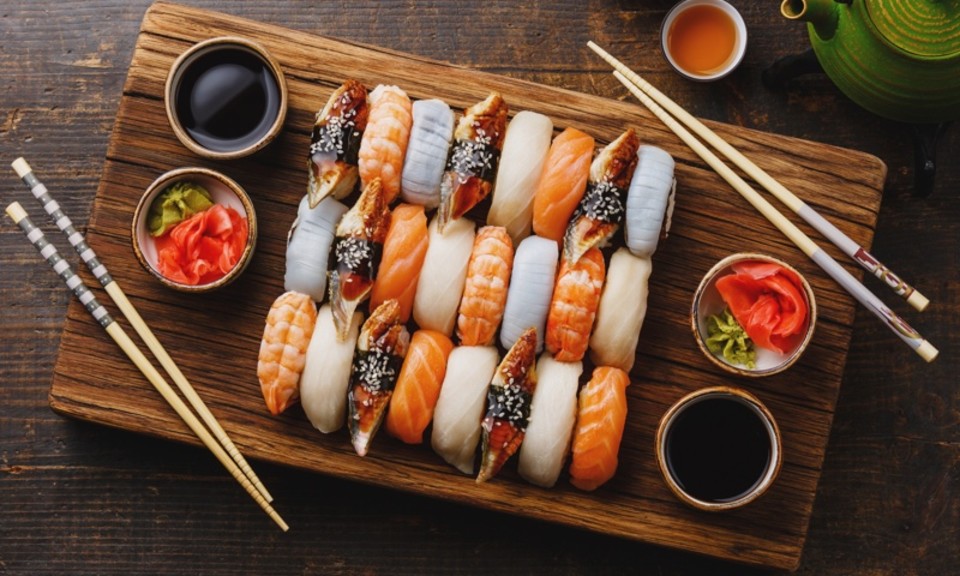 Samumel
I will definitely recommend this place to everyone, me and my wife came here on Thursday night around 7 P.m . It was about to get Crowed. We order few rolls and a salmon Teryaki. Their service were awesome. So is their food . salmon don't taste over fishy which is a good part . And l also love their salmon pizza a lot!!! It was the best one I had so far . Will highly recommend this place .
Allen
mikado had really impressed me , i had them awhile back them, it was okay, and i had try them again since they had the three roll combo for dinner, i gotta give them credit for the speeding delivery, i was really under 25 minute !!!! and second their shrimp tempura roll were fresh!!! like hot, unlike lots of other spot given cold rock shrimp. so i will sure recommend this spot !!!
jessica
I always order sushi from this place. Especially the lunch special is affordable. But now they are adding Poke Bowl on their menu, today is the first time I try it. It;s delicious. A lot of selections for the protein and the vegetable. Will keep ordering.
ahmad
Had chicken katsu curry today. It came with miso soup. the breaded fried chicken is just the same like I usually get from other place, but the curry sauce taste amazing. Will order again for sure.
Teddy
The food was amazing and affordable price..it is close to subway . Nice atmosphere and friendly staff. I will definitely come back again.
Shirley
Food arrived quickly and delivered by a smiling man. I ordered the Shrimp Vegetable Tempura Bento Box and it was the one best I have ever had. Food fresh and light. Tempura batter was airy and crisp the way it should be. Avocados in the sushi roll were green and fresh looking - not withered, brown and sad as they are in other places. Miso soup was not salty but a perfect complement to the Bento Box. This will be my #1 Japanese food place to order from - and I will over and over again.
Adele
This is my go to delivery sushi place and I ordered the 3 roll today their delivery is fast and friendly and I can always rely on them for good quality rolls. They don't smother their sushi in spicy mayo or other sauces, which I appreciate. I have tried other sushi spots in the neighborhood - like all of them, but every time I logon to order delivery, I KNOW it's going to be from New Mikado Sushi. I don't even play with those other spots anymore.
Rafael
Really fast delivery and good food! We have ordered from MIKADO countless times and never had any problems! The only thing, which is not even a problem, is that if you are ordering food for two, and if like ourselves you enjoy eating japanese food with chopsticks, make sure to make a note asking for a second pair. Otherwise, will most certainly get only one! In general, really good option and fair price!!
Jeremy
Their Sushi is always fresh.I know this place for a long time and can highly recommend it. My favorite are the bento box dinner and the fried oyster appetizer - so crispy and delicious.
This is a kind of secret spot for sushi on 14th street. and now they had the three roll combo and the prfix, which is another great choice.
Marisela
Fish was fresh and delish. Fried tofu app was perfect. Order was as ordered, even my additional asks for substitutions. Delivery was earlier than expected. I don't love their spicy tuna but all else worked. Been switching between delivery places trying to find one I can stick with. This is the winner!
About us
Asian, Asian Fusion, Dinner, Japanese, Lunch, Lunch Specials, Sushi
Today

Delivery: 12:00 PM - 10:00 PM

Takeout: 12:00 AM - 10:00 PM

Delivery

Monday:

12:00 PM - 10:00 PM

Tuesday:

12:00 PM - 10:00 PM

Wednesday:

12:00 PM - 10:00 PM

Thursday:

12:00 PM - 10:00 PM

Friday:

12:00 PM - 10:00 PM

Saturday:

12:00 PM - 10:00 PM

Sunday:

12:00 PM - 10:00 PM

Takeout

Monday:

12:00 PM - 10:00 PM

Tuesday:

12:00 PM - 10:00 PM

Wednesday:

12:00 PM - 10:00 PM

Thursday:

12:00 PM - 10:00 PM

Friday:

12:00 PM - 10:00 PM

Saturday:

12:00 AM - 10:00 PM

Sunday:

12:00 PM - 10:00 PM
Mikado Japanese Bistro located on 525 6th Ave (Between 13 St & 14 St). Serving traditional and contemporary japanese cuisine, Sushi, sashimi, maki rolls, udon & soba noodles, curry rice, hibachi & teriyaki.